BPM Business process management
Modern IT solutions and technologies make it possible to fully describe, manage and automate existing business processes in enterprises, which leads to a significant increase in the productivity of employees and departments.
With the help of a software module MS BPM you can automate and optimize all business processes of your company.
Documents matching
Implementation and monitoring tasks
The process of implementing the sale and management
Business Process Services
Management processes orders and supply chain
Production's and other business processes.
Business Process Managment
What Problem Does BPM Solve?
Task management-including automatically formulated
Documents flaw management,
Customer Service Management Functions
Sales Management Options
Reduce the cost and time of execution of business processes
Communications improvement between the enterprise departments
Evaluation of the employee's work and effectiveness
Receive and process information from other systems
Automatic sending of notifications to process participants
Evaluate the effectiveness of the processes at any time
BPM or Business Process Management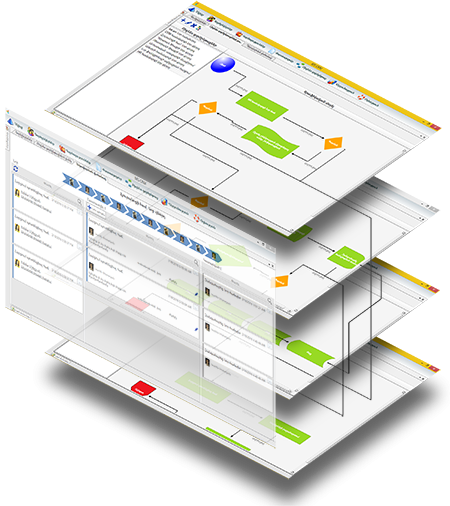 Integration with management systems
BPM integration with CRM system for customer relationship management
BPM integration with Trade and management systems WMS / Trade Warehouse
BPM integration with Human resources management system HR
BPM integration with Hotel management systems
BPM integration with Restaurant management system
BPM integration with Dental management system
BPM integration with ERP system